So what is happening here?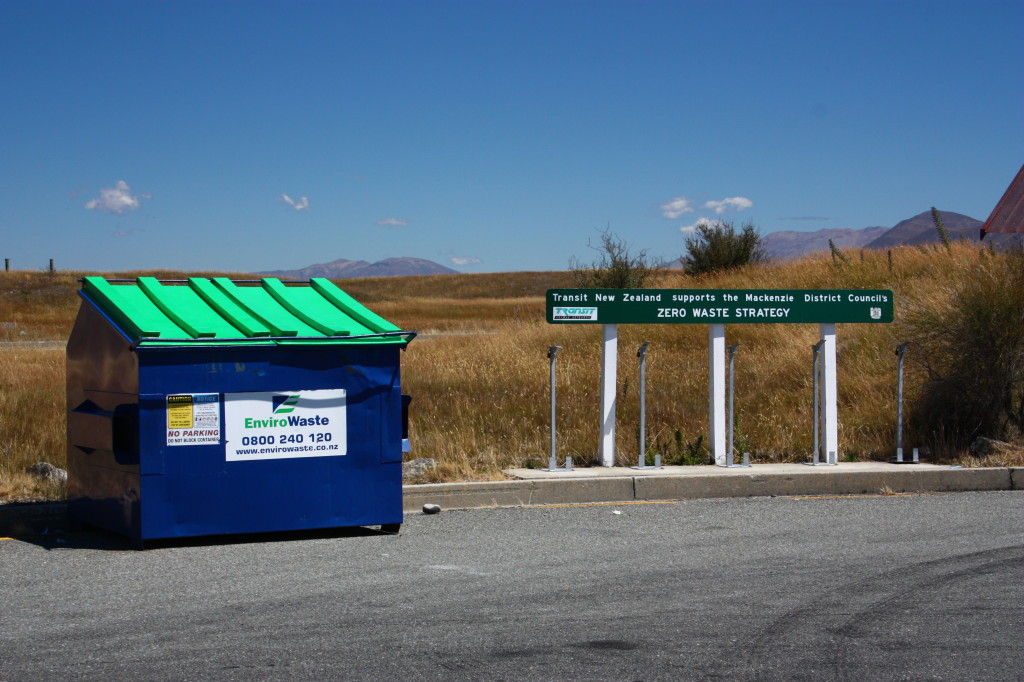 Does the Mackenzie District Council have a zero waste strategy or not? And is Transit New Zealand supporting it or not?
I took this photo earlier this year at the Mount Cook information centre on the main highway by Lake Pukaki. Here at Ecotech Services we are quite clear on our zero waste policy.  We aim towards zero e-waste to landfill and do our best with keeping all other waste generated out of the landfill.