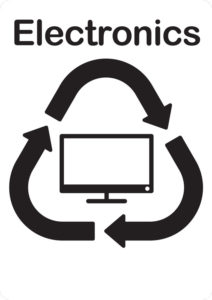 We can carry out asset recovery or recycle all IT equipment, including servers, switches, cabling, digital media, UPS's etc. Collection from locations in the Christchurch city area may be free for large amounts.
Data security is achieved by destruction or formatting either on site or at our premises. The equipment is anonomised and then recycled, stripped for useful parts, or refurbished and on sold.
A payment may be made depending on the value of the items.
Ecotech Services is a licensed secondhand dealer so when organisations or individuals pass equipment into our ownership we may ask for personal information, as required under the Secondhand Dealers and Pawnbrokers Act.
Please ensure that only equipment that is owned by you or by your organisation is passed onto us for recycling. Any hired, leased, or loaned equipment must go back to the owners.
Pricing
This is a list of some of the more common fees expected for recycling your IT equipment through Ecotech Services.
[table "pricetable" not found /]
See our price list for further information.