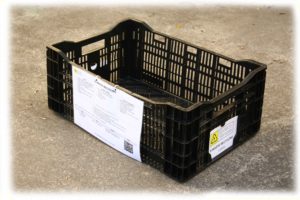 The e-crate is a 0.05 cubic metre plastic crate (pictured to the right). It is suitable for a wide range of smaller e-waste items and is aimed at small to medium sized businesses.
Pricing
Pricing as of 17 August 2018
[table "pricetable" not found /]

The processing only fee is for any extra e-crates collected per visit.
See our price list for how the contents are costed.
Save
Save