Ecotech Services is able to recycle, repair, or rework recalled items
As well as environmental protection Ecotech Services is also committed to electrical safety and consumer protection. To this end we maintain this listing of faulty, hazardous, or potentially hazardous electrical goods for our repair and refurbishment work and for use by the general public. This list is primarily for recalls in New Zealand.
Lithium batteries are sometimes subject to recalls. See the battery recalls page for further information.
THIS LIST IS CURRENTLY NOT BEING UPDATED.
Date
Item
Reason
Suggested course of action
Further information
June 2018
Euromatic Eco wall panel heater models EPH-001 EPH-001D EPH-002
Ceramic casing may crack.
Return it to Bunnings.
MBIE
July 2017
Extech Digital Clamp Meters
The meters can fail to give an accurate voltage reading, resulting in the operator falsely believing the electrical power is low or off, posing an electrocution hazard.
Stop using the affected digital clamp meters and contact Extech for a free replacement meter.
MBIE
July 2017
Freedom Furniture - Zox table lamp
If the wooden shade becomes overheated, this could cause a fire hazard.
Stop using the lamp and return to the nearest Freedom store for a full refund or exchange for a similar product.
MBIE
July 2017
Celsius & Number8 - 2000W horizontal fan heaters
Risk of fire and electric shock
Stop using your heater immediately. Contact Celsius for further information on how to receive a refund or replacement heater
MBIE
July 2017
Wismec Exo Skeleton for ES300 personal vaporizers
Risk of fire
Stop using the Wismec Exo Skeleton for the ES300 and remove the atomisers and all batteries. Return the device to the store you purchased it from for a full refund or replacement
MBIE
June 2017
Sunbeam Sous Chef Multi Cooker
When used in "slow cooker mode" the multi-cooker may not reach and maintain a temperature during the cook time to fully cook the meat."
Recall completed.
MBIE
June 2017
Happy Mobile - Counterfeit Samsung Battery
Risk of overheat and fire
Stop using the affected batteries and return to Happy Mobile for refund
MBIE
June 2017
Off-Board Chargers for Segway Personal Transporters
A wire inside the charger can detach and touch the side of the charger causing a possible shock hazard.
Recall completed.
MBIE
June 2017
Adapter sold with GarageAce Wi-Fi door opener
Incorrect/Non-compliant 230v plug adaptor for USB fitting supplied with unit.
Recall completed.
MBIE
June 2017
Beko DCU8330GX dryer
The capacitor may fail and overheat, potentially leading to risk of fire.
Beko are contacting customers directly.
MBIE
June 2017
The Warehouse - Living & Co Voss Desk Lamp
The lampshade can melt if an incorrect bulb (>40W) is used.
Return to your nearest Warehouse branch.
MBIE
May 2017
SIMX Smart Sense Mini 360⁰ Flush Mount PIR Sensor
Risk of electric shock
Replace with PIR sensor LHT0142 or LHT0179.
MBIE
May 2017
Panasonic Tablet FZ-G1 (Mk1 to Mk3) and battery pack
May overheat.
Refer to the manufacturers instructions here.
This is not an actual recall.
May 2017
Moretti, Click, and Akai oil column heaters
Risk of burns from hot oil.
Return to Bunnings.
MBIE
Mar 2017
Swann wireless door chime
Risk of shock
If within the range of serial numbers remove it from mains power and return it to obtain a replacement unit.
MBIE
Feb 2017
HP and Compaq notebook batteries. This is an expansion of a previous recall.
Risk of overheating.
Check to see if you are affected and if so discontinue using the battery.
HP battery recall programme
Feb 2017
Aero Quik Kettle - Black
Risk of fire
Return the kettle to Harvey Norman for a refund or replacement.
MBIE
Feb 2017
Cuisinart DLC-2011BCNA, DLC-2011NA, DLC-2014BCNA, DLC-2014NA, DFP-14BCNA, MP-14NA food processors. Only models with blade rivets are affected.
Blade may break
Contact Cuisinart for a free replacement blade.
MBIE
Jan 2017
Some Zebra power supplies that were manufactured by FSP Group between October 1, 2010 and December 31, 2011
Risk of fire
Follow instructions issued by Zebra
Dec 2016
OMP Power Bank 5000mAh
May overheat and explode or catch fire.
Return to Farmers
MBIE
Dec 2016
The Warehouse - Living and Co. Stainless Steel and Red Kettles 1.7L with the PO Number 18920118
Risk of shock
Stop using it immediately or do not unpack it. Return it to The Warehouse for a full refund.
MBIE
Nov 2016
Toshiba laptop batteries
Risk of burns or fire
Visit the Toshiba website to determine if your battery is affected. This is an extension of an earlier recall.
MBIE
Nov 2016
Instant Hot Water Kettle ISKTL
Risk of fire
MBIE
Nov 2016
Kambrook Microwave 30L (KMO400)
Risk of fire
Check to see if it is within the date code range 833-1321. If so stop using it and arrange for a replacement or refund.
MBIE
Nov 2016
CarbaTec RT-660 router table
Phase and neutral may be transposed making it non-compliant.
Send plug and switch unit to the CarbaTec
MBIE
Nov 2016
Radio Systems Detachable AC Plug Adaptor Insert sold with PetSafe® and SportDOG® Brand Products
Risk of shock if broken
MBIE
Oct 2016
EziBuy Poppy Desk Lamp
Risk of fire
MBIE
Oct 2016
Countdown — Halloween LED Spinning Wand
Batteries may fall out presenting a danger to children
Return your wand to any Countdown supermarket for a full refund.
MBIE
Oct 2016
Swiss Mobility Universal Travel Adapter
Non-compliant and risk of shock
Return to JB HiFi
MBIE
Oct 2016
ECCO Rechargeable LED Work/Utility Lamps (model numbers EW2461 and EW2461-AU)
The product may overheat and present a risk of fire
MBIE
Oct 2016
Bosch freestanding gas/electric cooker models HGV74W255A and HGV74W355A. Batch number 8901 and 9110
Gas leakage
gascookingsafety.com or MBIE
Sept 2016
Samsung top loading washing machine
Excessive vibration leading to damage
Samsung
Sept 2016
Makita 5057KB 185mm Dustless Circular Saw
Blade may become stuck
Return to supplier to have it rectified
MBIE
Sept 2016
Powerbank 2600mA (no brand name)
Battery pack
When dropped the battery may fall out. There are no markings on the battery so it is possible that it can be re-installed incorrectly.
MBIE
Sep 2016
Samsung Galaxy Note7 phone
Battery issues including possible explosion
Samsung
Aug 2016
Medela breast pump
Risk of shock
Medsafe at the Ministry of Health
Aug 2016
Green Smoke JD-050-050 power adaptor
Risk of shock
Visit the Green Smoke adaptor recall website
MBIE
July 2016
Denon HEOS 1 Go Pack Rechargeable Battery
Speakers
Phone B&W Loudspeakers Ltd on 0800-255-800
MBIE
July 2016
Ashton GPA10 Guitar amplifier
Risk of shock
Return for repair
MBIE
July 2016
Hoverboards - various models
Risk of fire
Contact your supplier
No formal recall notice is in place at present in New Zealand. See the US CSPC for more information or contact your supplier.
June 2016
HP batteries for various notebooks
Burn and fire hazard
Contact HP
MBIE
June 2016
Arlec WLED15 rechargeable handheld worklights
Risk of fire
Return it to Bunnings
MBIE
June 2016
Goldair GBH400 bathroom heaters (batch G328 only)
Risk of fire
Stop using it and contact Goldair
MBIE
April 2016
Homemaker 20cm chrome round green fan (FZ-20M01)
Risk of shock
Contact Kmart Customer Service on 0800 945 995
March 2016
Ariston and Indesit tumble dryers
Risk of fire
Call 0800 274 748 or visit indesithotpointsafety.com
2016
Apple AC Wall Plug Adapter
Risk of shock
Contact Apple
4 November 2015
Nutriblend and NutriInfusion blenders
Risk of fire
Fire Service
4 November 2015
Homemaker Nutritional Drink Blender
Risk of fire
Fire Service
3 November 2015
Ultrasonic Pest Repeller
Risk of fire
Fire Service
November 2015
Haier top loading washing machines

HWMP55-918 and HWMP65-918

Risk of fire
See the Haier recall notice
Consumer Affairs
October 2015

Breville Fast Slow Cookers model BPR200

Risk of scalding
Contact Breville
Consumer Affairs
September 2015
CordTech SCC0510-4 5Mtr Cable Reel, HSC1510-4 15Mtr Cable Reel, HBC2010-4 20Mtr Cable Reel
Risk of electric shock
Return to the retailer
Consumer Affairs
August 2015
Artistic Living Ultrasonic Pest Repeller
Risk of electric shock and fire
Consumer Affairs
August 2015
PowerGuard Tablet Protector
Risk of electric shock
Consumer Affairs
11 July 2015
Ozito Electric Blower model OZBL1800WA
Risk of electric shock and injury from sharp objects
Ozito NZ
2 July 2015
Insinkerator models 55+ and 65+
Potential fire hazard
See www.insinkeratorsafetynotice.com
Fire Service
30 June 2015
Kmart Homemaker Gerry upright floor lamp
Risk of electric shock or fire
Contact Kmart Customer Service on 0800 945 995
Consumer NZ
25 June 2015
Ultimate 2-in-1 pest repeller
Risk of electric shock
Contact Newfield Group on 0800 600 789 or
Consumer NZ
8 June 2015
Apple Beats Pill XL portable wireless speakers
Unit may overheat
Contact Apple to have it recalled
Fire Service
2 June 2015
Apple iPhone and iPad chargers (refurbished)
Potential fire risk
Return to ED Games
Consumer AffairsSamsung
June 2015
Kenwood X PRO Blender BLM80
Mechanical failure
Consumer Affairs
14 May 2015
ThinkPad Lithium-ion batteries
May overheat and cause burns or fire
Visit Lenovo to determine if you are affected and to arrange for a free replacement battery.
Consumer NZ
14 Apr 2015
Shark Ultra-light vacuum cleaner
May cause burns or electric shock
Visit Shark for guidance on identifying the affected models and for instructions on how to return for repair. The Shark customer service team is also available on 0800 109 009
Consumer NZ
2 April 2015
Heller 2000W fan heaters
Call 09 978 2200 or go to Bunnings
Consumer NZ
16 March 2015
Shark Navigator vacuum cleaners
Risk of burns or electric shock
Visit Shark for guidance on identifying the affected models and for instructions on how to return for repair. A dedicated Shark customer service team is available for any consumer queries on 0800 109 009.
Consumer NZ
13 March 2015
Kathmandu rechargable torch
Risk of overheating
Stop using the torch and return to your nearest Kathmandu store or call 0800 001 234 for a refund.
Consumer NZ
2015
Samsung washing machine models SW75V9WIP, SW65V9WIP, SW80SPWIP, SW70SPWIP
Potential fire risk
Contact Samsung New Zealand
Samsung and MBIE
18 December 2014
Lenovo AC power cord model LS-15
May overheat
Fire Service
2 December 2014
Toshiba laptop/notebook AC power cords model LS-15
May overheat
Fire Service
2 December 2014
Panasonic battery CF-H2
May overheat
Contact Panasonic NZ on 0800 726 222
Fire Service
2 December 2014
MSPA Alpine inflatable Bubble spa
Risk of electric shock
Contact The Warehouse or on 0800 422 274
Fire Service
2 December 2014
Performer UCA 406C, UCA 407C and UCA 410C powerboards
Risk of fire
Contact Kmart Customer Service on 0800 945 995 or visit www.kmart.co.nz
Fire Service
20 November 2014
Universal adapter code MAUC
Risk of electric shock or fire
Contact Pacific Optics Limited
Consumer NZ
7 November 2014
Chevron 4 and 6 outlet power boards
Risk of fire
Return them to your nearest Countdown, SuperValue or FreshChoice supermarket to receive a full refund.
Consumer NZ
2 September 2014
Hewlett-Packard and Compaq notebook computer AC power cords
Risk of fire
Go to the HP Notebook PC AC Power Cord Replacement Programme website at: www.hp.com/support/PowerCordReplacement
Fire Service
2 September 2014
Best Buy four outlet powerboard
Risk of fire
Return it to your nearest Supercheap Auto store for a full refund.
Fire Service
2 September 2014
Nouveau 16L electronic dehumidifier
Risk of fire due to overheating capacitor
Fire Service
2 September 2014
Moda electric hot pack
Risk of electric shock or fire
Return it to The Warehouse store for a full refund, with or without a receipt.
Fire Service
26 August 2014
Redken branded PowerBank phone chargers
Risk of overheating
Return the charger to your nearest Rodney Wayne salon or Rodney Wayne Shampoo n' Things store to receive a complimentary replacement gift.
Consumer NZ
29 July 2014
Goldair model 3108 and 3109 bathroom fan heaters
Risk of fire
Consumers should immediately stop using the heater. Turn the heater off and contact Goldair on 0800 232 633 or a registered electrician.
Fire Service
17 June 2014
Medela B-Well steam sterilisers
Risk of burns, fire or electric shock
Contact medela.com or phone 0800 503 553
Consumer NZ
16 June 2014
Weiss heat transfer system
Risk of fire
Turn the system off and contact Weiss New Zealand on 0800 208 008 or a registered electrician
Fire Service
May 2014
Sony VAIO Fit 11A model numbers SVF11N18CGP and SVF11N18CGS
Risk of burns from the battery pack
Contact Sony New Zealand on 0800 766 969
Consumer NZ
May 2014
ThinkPad batteries
Risk of fire
Contact Lenovo or call 0508 201 650
ACCC
April 2014
Kawashima Pro2000i inverter generator
Risk of shock
Call Euroquip NZ on 0800 387 678
Consumer NZ
March 2014
Dyson AM04 and AM05 heaters
Risk of fire
Visit the Dyson recall website
Consumer NZ
Notes
This list is only for electrical items
It only covers recalls issued since March 2014
We recommend that both new and second hand electrical items are purchased from reputable companies and that care is taken in buying accessories that are made by third party manufacturers. Also, beware of counterfeit items, especially those that claim to be made by Apple.
Any electrical items that are able to be plugged into a single or three phase main socket and are used in a public place must be tested for electrical safety.  Under the AS/NZS 5762 standard second hand equipment must be checked to see if it is subject to a product recall before it is offered for sale, as well as being subject to AS/NZS 3760 testing and inspection.
Further information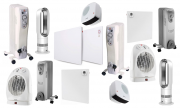 Last updated: April 13, 2022 at 17:45 pm