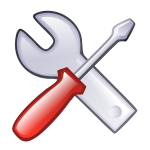 Repair technicians should follow a code of ethics and the statements below, as defined by iFixit, is how we run our business. We promise to always observe the following:
Honesty in Business
We are honest in business dealings. Our contracts, invoices, bills, statements of work, and all other business documents are accurate and honest.
Integrity in Advertising
Advertising for our company and services does not stretch the truth or misrepresent reality.
Privacy with Client Data
All private information that our clients share with us is confidential. All data on the software/hardware we work with is kept confidential. When we refurbish or recycle hardware, all user data is removed according to data security best practices.
Commitment to Environmental Responsibility
All e-waste generated by our business is recycled responsibly and in accordance with all local laws.
Respect for the Law
We abide by all local, regional, and national laws dealing with my business, employees, taxes, e-waste, and software licensing.
Save
Save