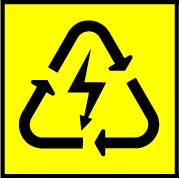 As of June 16, 2015 Ecotech Services became incorporated as a company rather than being a sole trader.  This gives our expanding business a number of advantages including the ability for interested parties to invest in the company.  Being a company will make us a more credible organisation and the high level of integrity and commitment to environmental protection will remain.
Ecotech Services Ltd is committed in the long term to reducing the environmental impact of technology through the repair, refurbishment, and recycling of electrical, electronic, and computer equipment.
Our record at the Companies Office can be viewed here.