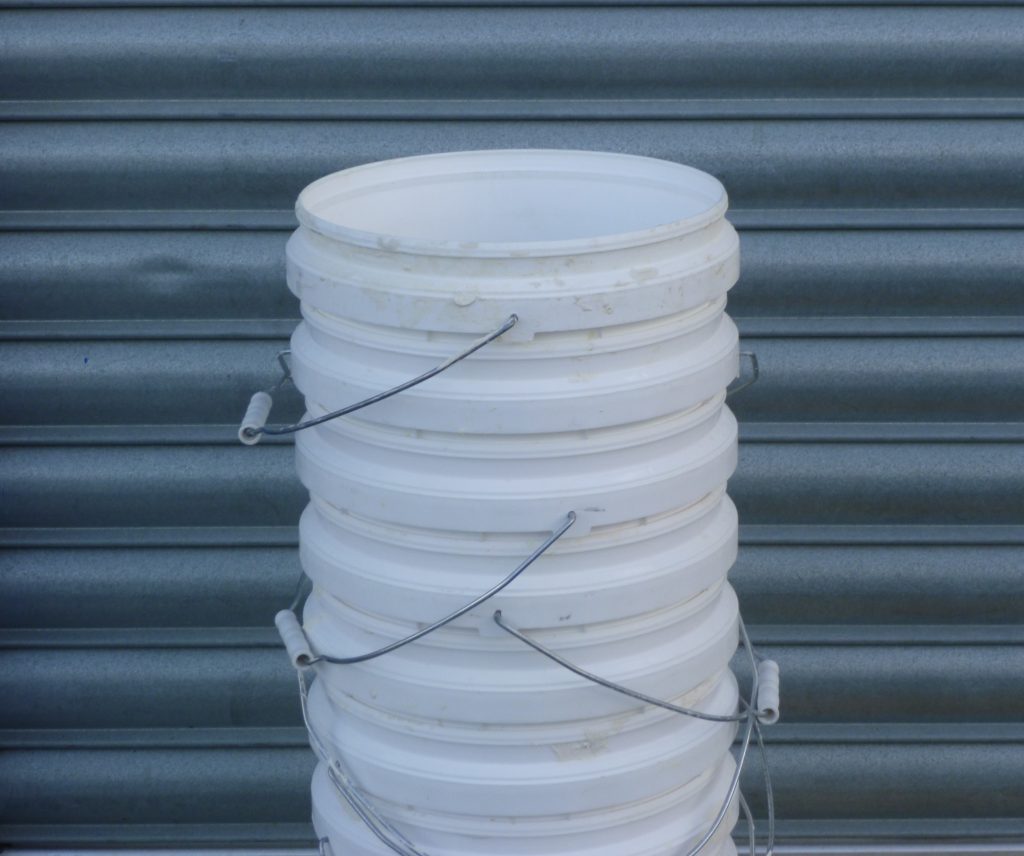 After a decade of slow demand the market for second hand paint pails has strengthened.  Market analysts working in the second hand paint pail market have seen a supply side issue.  This appears to be largely due to a shortage of plasterboard in the construction sector leading to a lower demand for paint.  It was announced that there could be 100 shipping containers of plasterboard arriving to cover the shortfall in local production.
The supply of the pails is now sporadic.  Creative Junk are experiencing high demand with them "flying out the door".  Retail prices are either $2 or $4 on Facebook and are not readily available on the Trade Me auction site.
Alan Liefting the Paint Pail Purchasing Manager at Ecotech Services, has been watching the paint pail market for some time.  "We have been using the pails for storing all manner of itmes from our recycling operation for a long time," said Mr Liefting.  "They were easy to get. People were glad to get rid of them. Now we have to pay for them!"
The reputable paint supply merchants rarely have empty paint pails and the ones withat have paint residue are sent away for recycling.  There is speculation that there is stockpiling of paint pails to reduce the supply and attempt to manipulate the market but wthere is no concrete proof of this.
(Whilst this is my attempt at humour it is largely based on facts – except my company role!)