Ecotech Services Ltd is a privately owned company based in Christchurch, New Zealand.
Alan Liefting founded Ecotech Services in 2002 after working in the technology trades for over twenty years. Initially the company carried out the repair, refurbishment, and sales of computer monitors and power supplies. Some advocacy in trying to address the e-waste issue in New Zealand was also done.
We are now a specialist in the various environmental issues relating to electronics and computer technology. Our aim is to achieve zero waste to landfill for electronics, electrical, and computer products and we do this with a combination of repair, refurbishment, and recycling.
Staff

Alan Liefting has over twenty five years of electronics, electrical, electromechanical, and computer experience in various sectors of the technology trades. He is a registered Electrical Appliance Serviceperson, has NZCE in Electronics and Computer Technology, a Bachelor of Environmental Management, and has a Secondhand Dealers certificate.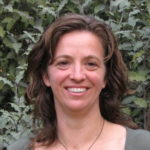 Megan Hieatt carries out a variety of general and IT related administration tasks at Ecotech Services. She has a Bachelor of Applied Science (Environmental) and Graduate Diploma in Information Systems, as well as other diploma qualifications in the health sector. Megan has spent her career in conservation, IT, and health.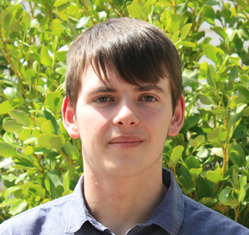 Angus Philips specialises in all IT equipment repairs and refurbishment, as well as product evaluation and costings. He is self taught in a wide range of IT related matters.
Community support
Ecotech Services believes that as well as being ethical in terms of actual trading, businesses should give support to the community where possible. To this end we have given, or give ongoing support, to a number of organisations.
Feedback
We encourage you to leave us feedback about our products and services. See our feedback page to place or to view it.
Legal responsibilities
As an ethical company Ecotech Services Ltd takes all necessary steps to ensure that our business practices are lawful. Where the law is unclear we err on the side of caution as well as seeking advice.
Company incorporation
Ecotech Services Ltd is incorporated as a New Zealand Limited company. Our New Zealand Business Number (NZBN) is 9429041797501 and the company details can be viewed at the Companies Office.
Our GST number is 117-079-406
Secondhand Dealer licence
Ecotech Services Ltd is a licensed secondhand dealer with the licence number of 16-034091. The licence can be viewed on the public register at the Ministry of Justice.
Alan Liefting has a Secondhand Dealers Certificate. His certificate number is 16-034092.
Financial position
Ecotech Services Ltd does not carry any debt of note, our aged debtors are kept to a minimum, and the company shareholders are able to underwrite any possible costs that the company is not otherwise able to afford.
Ecotech Services Ltd has public liability insurance. It gives financial security to the company in the event of unforeseen circumstances.
To ensure our taxation commitments are correctly met we have our accounts prepared by a Certified Public Accountant (CPA).
Save
Save
Save
Save
Save
Save
Save
Save
Save
Save
Save
Save
Save
Save
Save
Save
Save
Save
Save
Save
Save